Courses
Chicken Keeping Courses
In association with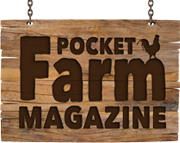 PLEASE NOTE, DUE TO THE CURRENT CIRCUMSTANCES OUR CHICKEN KEEPING COURSES ARE TEMPORARILY SUSPENDED.
Our chicken keeping courses are great for all levels of experience, from complete novices, to those who already have chickens and just want to learn more. The courses are limited to just 16 people to make sure they feel personal and to allow us to spend more time with each person.
The course is a mixture of theory and practical covering a range of subjects from everything as simple as how to hold a chicken to choosing breeds, hygiene control and health issues.
Each course will cover,
- Why do you want chickens?
- The cost of chickens and the savings made
- How many can you have?
- Choosing the right breed
- Choosing the right housing, legal requirements and personal preferences
- Fully free range or in run?
- Protecting against predators
- Different feed options and giving your hens treats
- Organic or non-organic?
- Types of bedding
- Common health issues and remedies
- Handling chickens
- Wing clipping (don't worry, it's not painful for them!)
The course is approximately 2 hours long and includes refreshments. Afterwards there will be plenty of time to chat with us and the others on the course and ask any questions you may have. There will also be exclusive offers for people attending the course on the day, more information about this will be sent to you with your booking confirmation.
You will also receive an information pack to take away with you for future reference which covers everything you've learnt on the course.
Prices
Single adult £30
Adult couple £55
Child (must be accompanied by an adult) £15
Family (2 adults and 2 children) £75
Courses are held on the farm in Bayford, just outside Hertford